Q: What happened?
A: In early November the Westin informed us that its parent company has scheduled guest-room renovations. These renovations will be happening all winter and overlap the convention. During Arisia, three floors of guest rooms will be unavailable.
Q: Why now?
A: This is the slowest overall time of year for the Westin. One reason Arisia has been able to do well in the past is that we occupy a lot of guest rooms that might otherwise be empty during hotel slow seasons.
Q: What is the effect on Arisia convention activities?
A: None! All programming, events, and functions (e.g. gaming, LARPs, dances, music, etc.) will go on as planned. Function space is not part of this renovation.
No renovation will happen the Saturday-Monday of the convention. Friday's work is in-room only, no heavy construction or unusual noise-making is expected.
Q: What happens to existing reservations?
A: We had a superb response to our request for volunteers. The Innkeeper team will be working with those reservation holders to finalize arrangements. Other reservations are not affected.
If you decide to cancel your reservation after you have been transferred to the Aloft, there will be no penalty for doing so up until 72 hours before your reservation is scheduled to begin.
Q: Who has to move?
A: We had Arisia staff volunteer to move their reservations from the Westin to the Aloft first to free up as many Westin rooms as possible, and then a great group of attendees joined in, making the move an entirely voluntary team effort.
Q: What are we doing to mitigate the pain of moving?
A: Individuals whose reservations were moved to the Aloft will get a reduced room rate. For other people who want to have a room at the Aloft there are other advantages open to all:
Aloft Double rooms use queen-sized beds, which are larger than the Westin Double-room beds.
There will be a shuttle from the Aloft to the D Street entrance of the Westin, at the bottom of the escalators to the concourse and Coat Check. Shuttle details are on the main Hotels & Food page
At this time, shuttle schedule is being finalized; this page will be updated once it is known.
Q: OK, so what do we get if we volunteered to move?
Individuals who volunteered to move their reservations will also receive vouchers for food at the Starbucks, Sauciety, Birch Bar, and the concessions stand in the Westin worth $20 for each room-night of their reservation. These vouchers will be in increments of $5 to make it easier to split among roommates.
Since MJ O'Connors and CityBar are not owned nor operated by the Westin, the vouchers cannot be used there; additionally, vouchers cannot be used for alcoholic purchases. For a Double Room reserved for four nights, this is a savings of $156 over the course of the weekend.
Any room transferred to the Aloft will get the reduced room rate; however, only those that volunteered to move their reservation are eligible for the food vouchers. Vouchers are good throughout Arisia weekend, including Tuesday the 16th.
If you got a King room in the Westin and would prefer a Double you may request that you be transferred to a Double room in the Aloft — put this in your email to Innkeeper. We will do our best to honor such requests.
Volunteer-O-Meter (100/100!)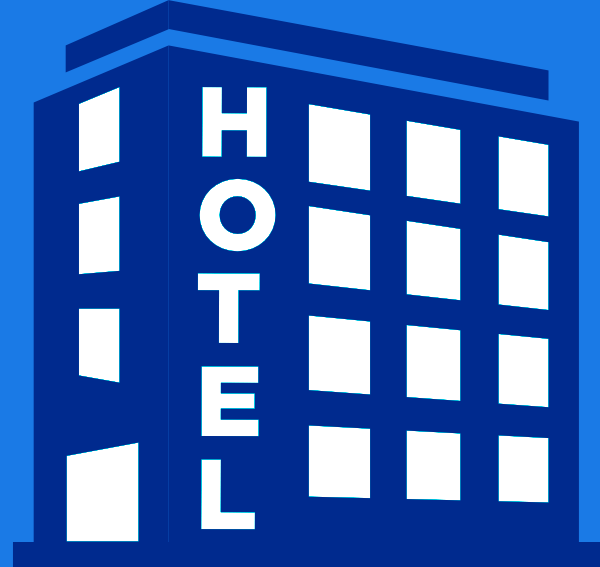 Q: What about the waitlist?
A: Due to the reduced number of rooms available, no one currently on the waitlist will be able to get a room at the Westin. People on the waitlist should make a reservation at the Aloft if they wish to have a room for the weekend.
If there are any Westin reservation cancellations after the transfers are complete, Arisia will offer those rooms first to those who had their reservations transferred to the Aloft.
Q: What about parking?
A: Guests of both the Westin and the Aloft can use the Westin's garage until it reaches capacity. Staying at the Westin does not give you priority on parking there. We have a detailed page covering parking options on the Arisia site at https://www.arisia.org/Parking.
Q: Will the Aloft have quiet and active blocks (like the Westin does)?
A: We anticipate most, if not all, of the Aloft to be Quiet. If necessary, there will be a single floor assigned as Active. There will be no official parties (closed or open) in the Aloft. If you want a particular block, please include that information in your email to Innkeeper when you volunteer to move and we will do our best to accommodate you.
Q: Isn't the hotel obliged to honor reservations? Don't we have a contract?
A: Yes, the hotel has obligations under its contract with Arisia. We have negotiated with the hotel on this basis. It is important to remember that Arisia is not a one-off. We have a multi-year contract with the Westin, and we have had an excellent relationship with them over many years. This has led to a better Arisia experience for all our members, and we want to continue that.
The Arisia, Inc. E-Board (the governing entity for Arisia conventions) empowered our most experienced hotel volunteer to lead these negotiations. Arisia, Inc. is charged with ensuring a healthy future for Arisia conventions to come and we believe we have done that.
Q: What about next year?
A: As part of this renovation, the Westin is converting many King Rooms into Double Rooms, the room type most Arisia attendees request. Come Arisia 2019, there will be an additional 136 Doubles (for a total of 414). We do not anticipate any negative effects on future conventions.