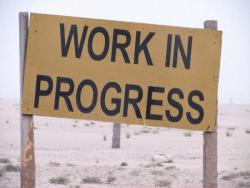 • Registration is now available for Arisia 2018
Online registration for Arisia 2018 is now available: https://reg.arisia.org
We're using the same membership registration system we used last year, but if you need a refresher the step-by-step instructions are available at http://www.arisia.org/RegInstructions
People who pre-register online will not have to sign the Code of Conduct during the badge pick-up process at con - this will reduce wait times in the registration line, The online process includes confirming that you have read and will abide by the Code.
If you are already registered for Arisia 2018, or earned a membership by volunteering or staffing last year, please log into the system and agree to the Code of Conduct as well as review your contact information and badge name.
As always, if you have any registration questions contact @email
• Hotel reservations will open September 12
Reservations for the Westin Boston Waterfront, once again our main hotel, will open at Noon EDT on September 12th. Please keep an eye on our social media for more details closer to this date. You can find hotel info on our Web site, and we have a hotel information FAQ .
Again this year the Westin will charge a non-refundable deposit equal to one night's stay, plus applicable taxes, roughly one month prior to the convention. We have a FAQ specifically addressing the deposit policy.
If you have any hotel-related questions not covered in the FAQs you can email @email
• Expo is returning
As we did in 2016, Arisia this year will feature an Expo. It will include indie gaming, an artist and author alley, and more. Email @email if you're interested in participating.
• Art Show application deadline
The Art Show at Arisia '18 will follow procedures similar to those used last year. The Art Show application deadline is August 31, and artists will be notified of their acceptance no later than September 10. Artists will have 30 days to pay for their space, after which it will be reassigned to the waiting list.
The FAQ and application login form for the Art Show are online at http://www.arisia.org/ArtShowReservations
• Communications changes this year
Communications is the Arisia division that helps get messages out to you, like this Progress Report, and all our social media. We also handle the convention Web site, print publications and more. This year we have an official Area head for photography. If you are interested in taking pictures or helping out with photography at Arisia you can email @email.
We will not be offering Guidebook this year, but will have KonOpas and an improved Web site for your online and mobile scheduling needs. If you'd like to help with our web projects (big or small) email @email.
• Events wants to know what you'd like to see
There's still time to get in your proposals for events at Arisia '18. We would love to hear from you before August 25th. Please send your event proposal to @email.
• Dealer's Room is filling up
Dealers need to apply for the available spaces and that's well underway. If there's a particular dealer you like to see at Arisia, now is a good time to ask them if they're going to Arisia '18. Any dealers with questions can email @email
• Volunteer
Arisia is run by fans for fans, and you can help out in big and small ways. Visit http://www.arisia.org/Volunteer to check out our Help Wanted page and fill out the volunteer sign-up form. Or just drop an email to @email with your skills and interests, and we'll get you started.
Add Arisia Events to your Google calendar
In your Google calendar window or browser tab click the dropdown next to 'Other Calendars'. Select 'Add by URL' then copy-paste the URL below into the box. Click 'Add Calendar'.
https://calendar.google.com/calendar/ical/2itl2rhilqd65n7qa0p4jp5los%40…
If the URL wraps on your display make sure you get the whole thing when you copy-paste.