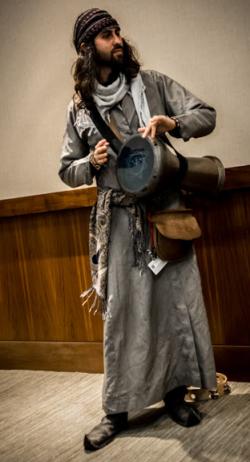 Music Track has a selection of workshops and other sessions that require advanced signup.
You can sign up for any of these at the con, by going to the Program Nexus (3W) and completing the paper signup form for the desired session.
Workshops
Workshops are still being arranged for this year. When they are available they will be listed here.
Other Sessions Requiring Signup
We often have sessions that require signing up as a performer or contestant beforehand. These will be listed below when the schedule is ready. There is never a need for attendees to sign up for these - all are welcome.